Product Description
Product Description
This touch-free dispensing unit will automatically spray liquid Hand Sanitizer when you place your hand under it, thanks to its infrared sensor. Battery operated, and ready to be wall-mounted in any convenient and practical location at your office, warehouse, and public/private facility. It is made from sturdy ABS plastic, and has a key hole at the top for extra security. With a re-fillable bottle of 1000mL capacity, and a spray unit dosage of 0.7mL, you'll be confident that this unit will be well stocked.
Features & Benefits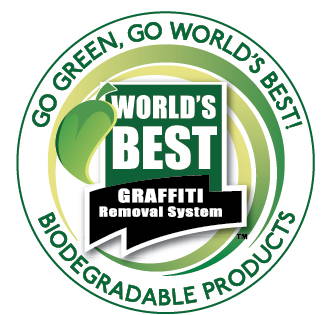 Wall-mountable & battery operated, so you're able to hang this unit where it's most convenient.
Sensor activated, touch-free system.
Dispense around 1,400 sprays before re-filling unit.
Easily choose between 1 spray or 2 spray dosage.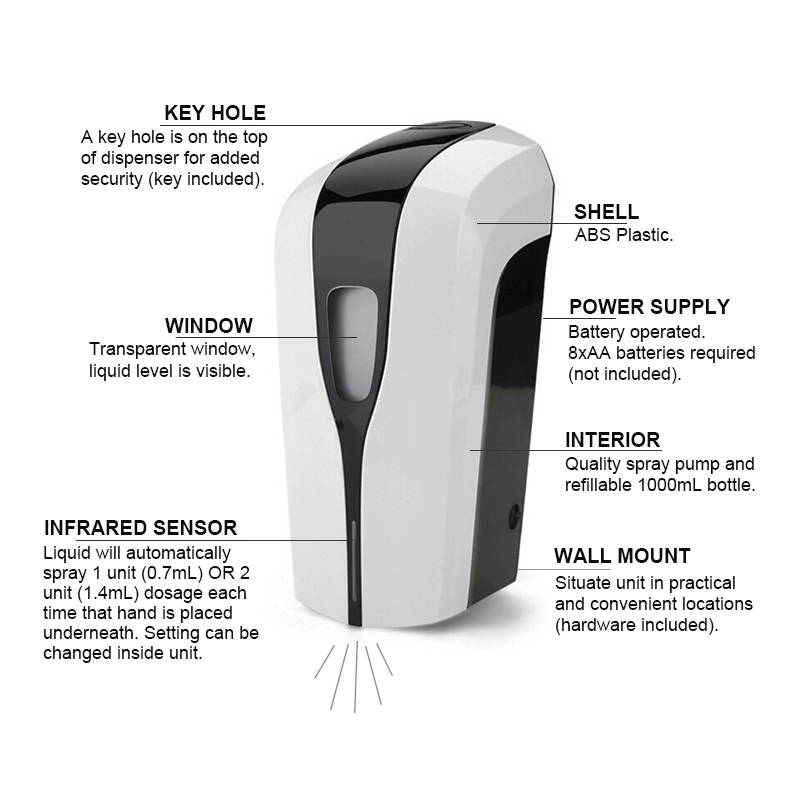 Product Reviews
This product hasn't received any reviews yet. Be the first to review this product!